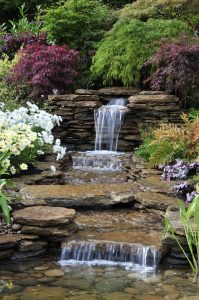 With the expert knowledge of our leading garden designer Harry, make The Pond Company your first choice for rock, pond and water gardens. Specialist skills are available for all environments both large and small. With over 30 years experience let us turn your dreams into reality. Start now and your garden will be picture perfect for the coming year.
Call: 07860780011 / 01695 422603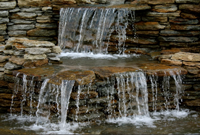 For nearly 2 decades we have costructed award winning ponds and gardens for the famous RHS Flower Show at Tatton Park.
Why not have Harry design your water garden or pond today!
Call: 07860780011 / 01695 422603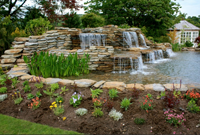 We want to leave you with a pond or water garden that your can cherish for years to come, that is why our design combined with our outstanding quality will ensure your years of enjoyment. A water feature will add an extra dimension to your garden... the reflection of the surroundings on the water will ensure that no two days will ever be the same, in fact no two hours will be the same, whether it is shifting cloud pattern reflecting in the water or the changing colours of the seasons with the ripples of the wind...bring your garden to life with a water feature!
Call: 07860780011 / 01695 422603

About us
A history of quality designs and RHS award winning ponds and gardens.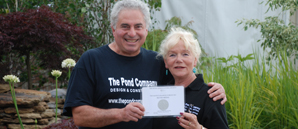 From Design and construction through to full maintenance. Harry can ensure that you get the best from your garden. His breathtaking ponds and waterfalls have won him many prestigious awards over the years. Call Harry now to make the most out of your personal landscape.
Our services
Contact Harry at The Pond Company today.
Telephone: 01695 422 603
Mobile: 07860 780011
E-mail: enquiries@thepondcompany.co.uk

View Our Social Media Pages